VideoLink was recently called out to Arizona to provide three video conferencing solutions to a local healthcare training facility. A huddle room, conference room, and a medium in-the-round training room needed to be equipped to make and receive multimedia calls and presentations using Microsoft Teams.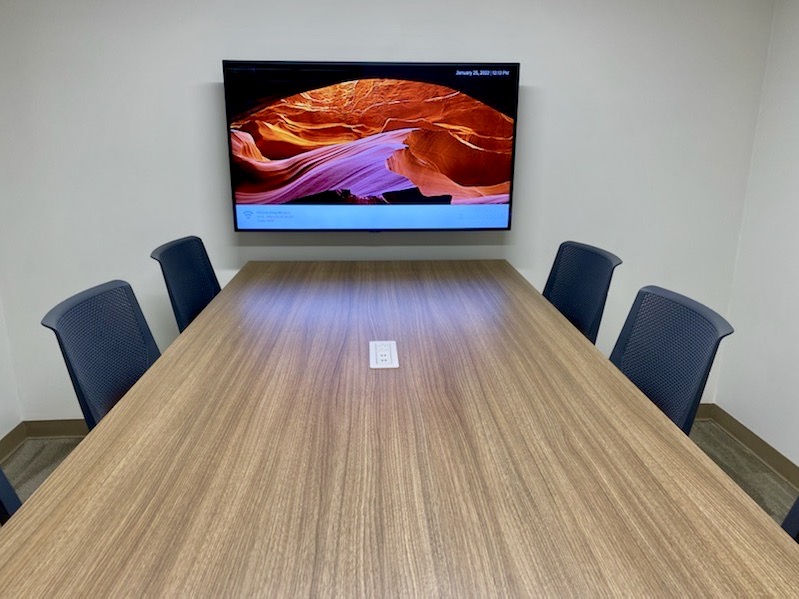 The huddle room received a BYOD (Bring Your Own Device) solution customized with a built-in computer port that any participant can simply plug in to their laptop or tablet and present effortlessly on the monitor, as well as using their preferred video conferencing app of choice. This huddle room does not have an installed camera, but would work extremely well with a Meeting Owl Pro which could be installed with one simple cable. All other pieces are installed and hidden underneath the table and inside the walls for a superb, stunning, professional look. Though customized, this package mostly resembles our Huddle Room Complete Solution.
The conference room required a single speakerphone for video calls, but also integration of an existing phone system. Minimum wire visibility ensures a clean tabletop while allowing flexibility to move equipment around, depending on where people sit. The 65" TV looks gorgeous in the space and the extremely capable Huddly IQ blends in nicely as we were able to position it right below the TV bezel with precision. For larger rooms we would also recommend the new Huddly L1 which is now shipping. This conference room most closely resembles this Microsoft Teams Complete Solution.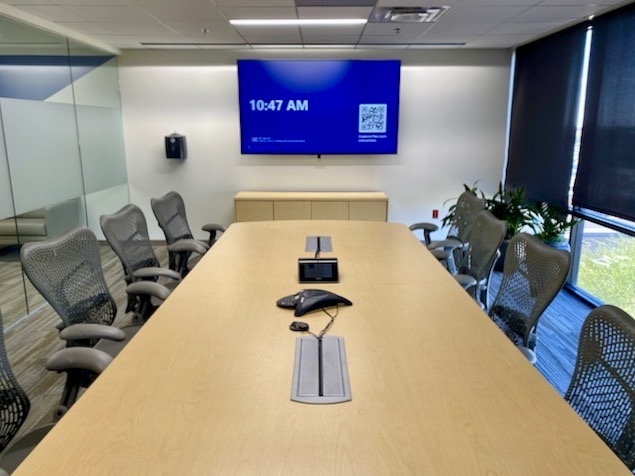 Other images of the conference room: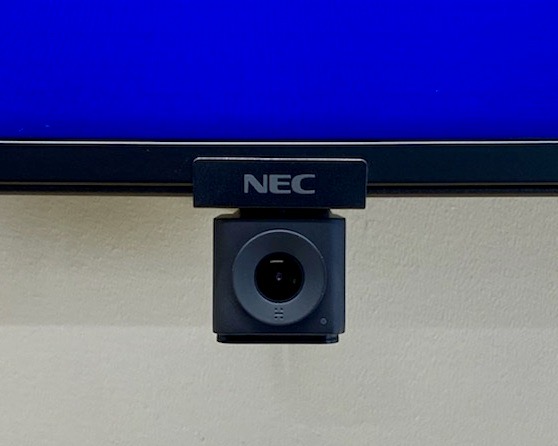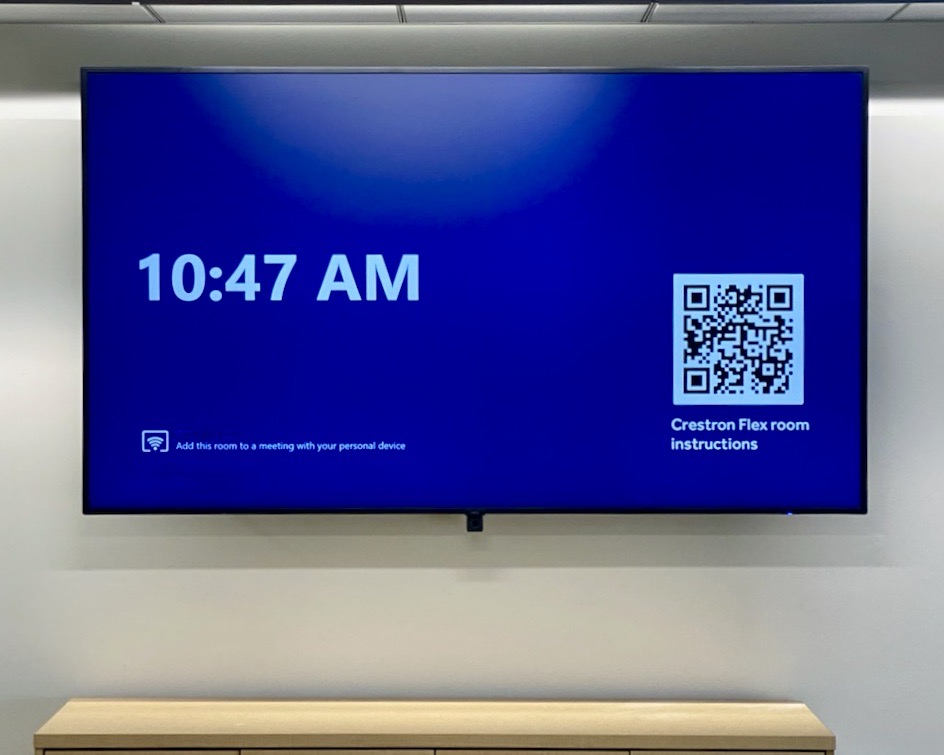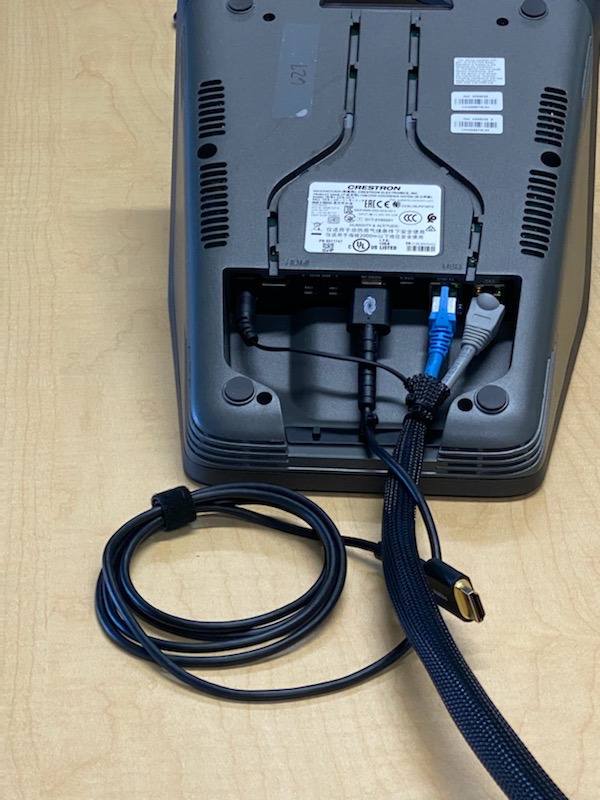 The training room required the most sophisticated equipment, including a Shure Room Kit 910Q. This training space required built in power and ports for laptops in the table, but also needed flexibility to reconfigure the room depending on the event and instructor. The built in ceiling mic and speakers ensure that any configuration will just work, and the advanced PTZ camera makes sure that camera angles can be adjusted on the fly. The all-in-one access control panel moves around with just one cord so everything moves quickly while still retaining a clean, non-cluttered look. This training room most closely resembles our Microsoft Teams Medium Training Room Complete Solution.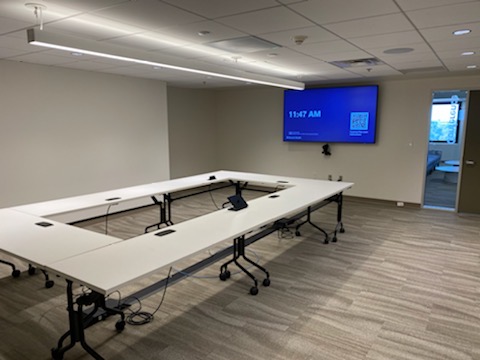 Other images of the training room: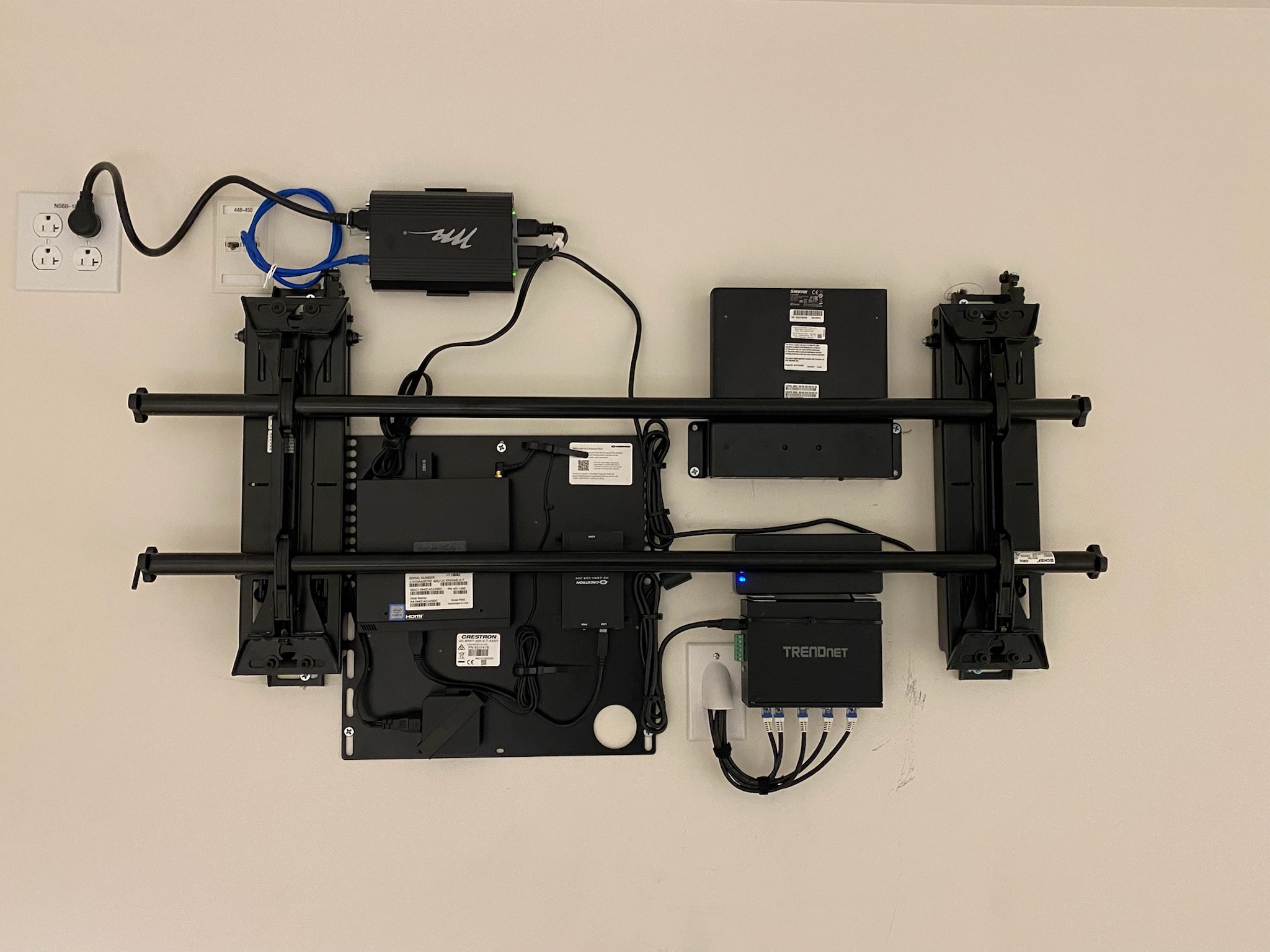 VideoLink takes pride in making sure our customers have the cleanest, most professional rooms that do exactly what they need, the first time. If you're needing solutions similar to the above, please check out our Complete Solutions pages for pre-engineered packages. If you need to customize any of the Complete Solutions, or want to discuss a unique project, please take advantage of our FREE consultations by either requesting a quote or contacting us.
Recent Posts
The town of Estes Park, Colorado is home to 6,000 residents, and 3.1 million annual visitors. Nestl …

Have you ever wondered: How much does it cost to build a conference room? How much does a video con …

What Makes VideoLink and OMNIA the #1 Resource in Cooperative PurchasingPower. Access. T …